The imagined words – Cristina Pennacchi
Project #10 Another Place, New Mental Landscapes
THE IMAGINED WORDS – Cristina Pennacchi
Where: CRH Testaccio, Piazza di Santa Maria Liberatrice, 46 – 00154 Rome.
When: December 2020 – February 2021.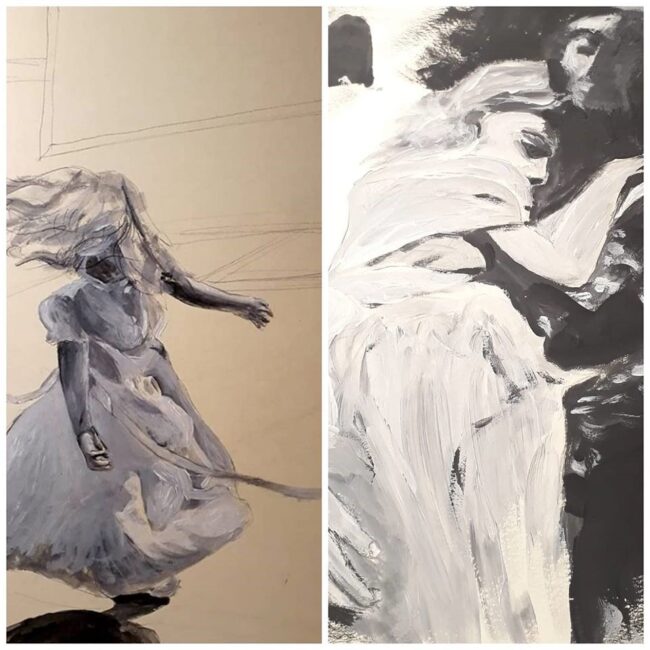 This exhibit, in an interdisciplinary approach, attempts to bring different worlds together by involving both literature and the visual arts. Cristina Pennacchi's works represent, in a visual format, some of the works of authors who have unequivocally linked their narrative style and the traits of their characters to specific geographical locations and identies. By doing so, the visitor, in an imaginary journey from East to West, is led
ithrough territories that the artist percieves as theaters of activity. These theaters of activity, crystallized in images, are thus shaped and defined in order to create a tapestry of connections and meanings.
Starting with the geography, the artist, through the words of the stories, leads us to the pictorial image, to the internal emotions derived from the visual representations of the phrases within a geographical context and ultimately to a completely personal and imagined
representation. The literary journey takes place in the 20th century. Citing authors of the past ranging from Lu Xun to Guimaraes Rosa or from Tolstoy to Faulkner, and thus passing from China to Brazil or from Russia to the United States, the focus is on great literature by photographing it in the world in which it was created. By comparing the literature with the images, it would seem to be an attempt to create an ideal dialogue which overcomes spatial and temporal confines in which art, in all of its various forms, is confirmed as the protagonist.
Simona Santopaolo