Perfect straight hair without hair straighteners
Some tips on how to wash and dry your straight and fine hair, which brushes to use to eliminate frizz and what the best cuts to quickly handle this type of hair are.
Flat, fine and with little volume. Straight hair can be a real problem, especially in the winter, when they tend to get electrified because of the cold. To get perfect straight hair, many women use hair straighteners too much: but you know very well what the damages and contraindications are.
Here are all the tips by Antonella from Rome:
do not wash your hair too often
when it's necessary, apply the conditioner
how to dry straight hair
which brushes to use
after styling: which hair products to use
the best cuts
tips homemade: natural solutions
Do not wash your hair too often
It should seem trivial, but if the hair is properly washed, you have done the half work! Reducing washing is almost essential. Many people, because of sport, work and busy life, wash their hair basically every day. Not only does this increase the oily hair, but in case of fine hair, this just increases the electric effect. In case of frequent shampoos, needless to say that the product must be of excellent quality. With a quality shampoo you can have a good styling at home too. It is important to distribute the shampoo mainly on the front of the head and massage the skin vigorously, but not aggressively. The perfect shampoo for fine hair is a volumizing shampoo. Suitable for everyday use, gently cleans the hair leaving it soft and full of volume. Plant extracts revitalize and reinvigorate the hair from the roots up, strengthening it and giving it volume. Apply to wet hair massaging into the scalp, then rinse thoroughly.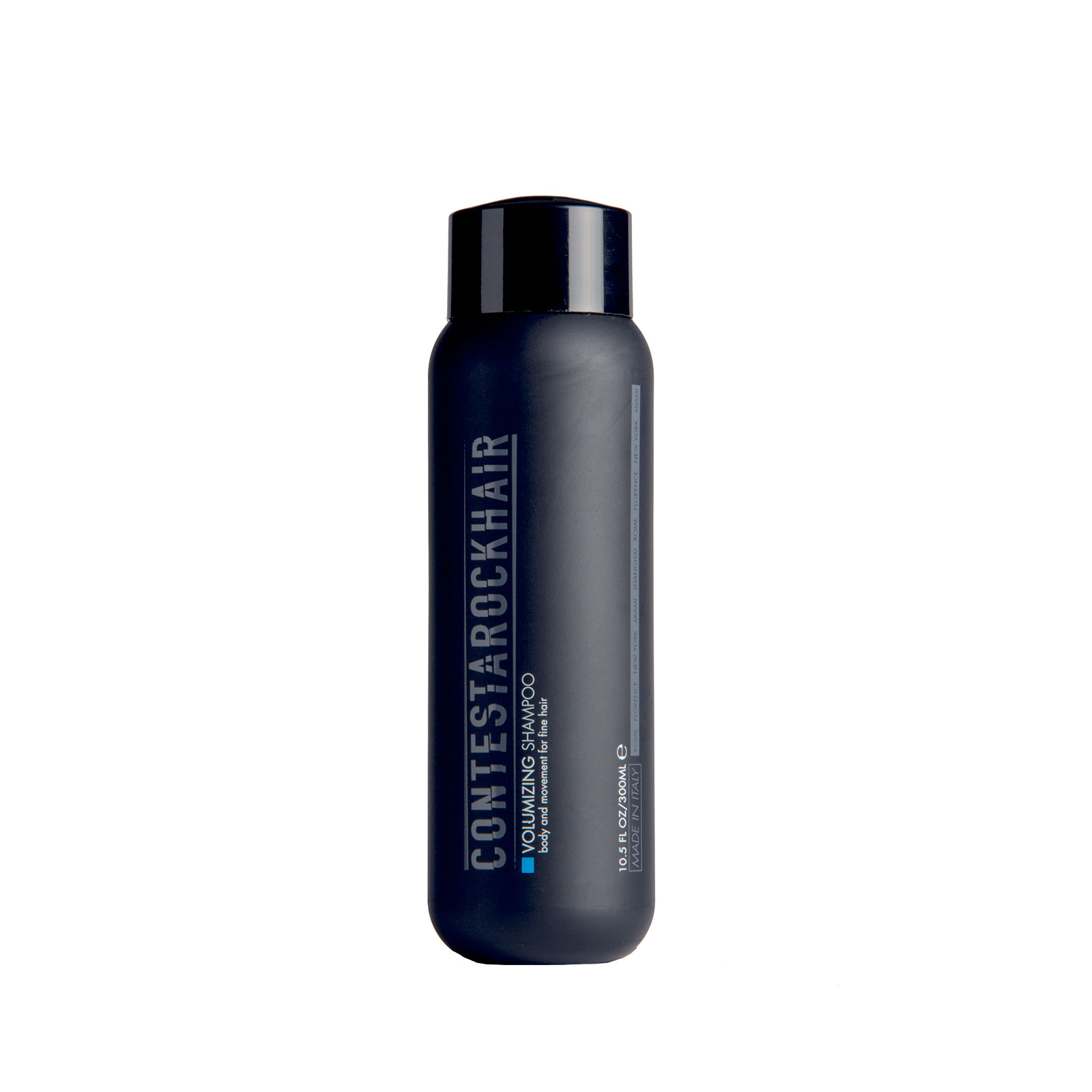 When it's necessary to apply the conditioner
It is essential only if the hair is medium or long because that is when the tangles are more frequent. Spread the product from the length to the ends with a large wide tooth comb. Leave it for a few minutes and rinse. It's good to comb the hair gently. If the hair is not treated, it is not always necessary to use the conditioner. In any case, for each type of hair, it is always recommended to use few product and only on the lengths and ends. It is absolutely banned to distribute the conditioner on the hair skin!

Perfect conditioner
Deep strengthening conditioner restores volume and eliminates dryness from lifeless hair that tangles easily. Moisturizes, nourishes and gives hair body leaving it soft, thick and shiny. Try it!

How to dry straight hair
Another important step before starting to dry the hair is to micro fiber towel dry the excess water. In this moment the hair are particularly sensitive and fragile, so avoid rubbing them too much. The next step is to choose a smoothing and thermo-protective product, in order to protect the hair from hot sources such as the hair dryer (or, when necessary, the hair straighteners). For a shine effect, the shine is perfect. For super glossy locks and long-lasting radiance with a sleek, lightweight finish. Leaves hair clean, silky and soft to the touch. Tames unmanageable hair. Spray a small amount onto the palms of your hands and distribute over the entire length of damp hair. For particularly thick or frizzy hair, repeat operation after drying to achieve maximum shine.
Which brushes to use
Not all brushes are suitable for fine hair. Let's see what are the best for this kind of hair:
Comb: it should be made of wood and smoothed to avoid the tearing up of the hair.
Brushes for every day: the perfect models are with boar and nylon bristles. Melt the knots smoothly and smooth the fiber, increasing the volume. Big for long hair, medium for short hair.
Styling: to support the roots it is good to use a circle brush with natural bristles. Heat the hair by directing the hair dryer under the brush and never on it.
After styling: which hair products to use
Powder: volumizing and texturizing powder to give hair body. Cleans and refreshes hair absorbing sebum from the scalp. Distribute over the roots of dry hair, massage in lightly to style and achieve instant volume.
Saltiness: No rinse spray, ideal for giving all hair types body, hold and vigor. Fresh seaweed extracts make it ideal for those nostalgic for the beach. Use at any time as a styling product after shampooing. Light hold, does not make hair feel sticky. Apply to damp or dry hair. Leave to dry naturally or blow dry using a diffuser.
The best cuts
Let's debunk a myth: cutting more often the fine and straight hair does not strengthen the hair (unfortunately). But, of course, to maintain a right cut and shape, it's more than right to check and arrange the hair often.
To give movement to the cut:
Respect your hair and try to collaborate with the vertigo and do not oppose your part. Try a side lock!
Fine hair has less consistency so it is better to not have them too long. Fine and long hair unfortunately do not make it! The advice is to bring the hair short and messy, even uncombed, to create more volume and movement. Short "windblown" layered look is stunning!
Avoid fringes too short, but focus on the length. Avoid layered hair.
Symmetrical and asymmetrical bob are perfect for you!
Tips homemade: natural solutions
For bright and shine hair, with some tricks, even at home you can have an excellent result:
Compresses the hair with olive oil, coconut or argan oil. Dunk only the dry splits with the oil and rest. Suitable for split ends and damaged hair.
Name: Antonella De Grande
From: Rome
Hairstylist for: 30 years
With ContestaRockHair for: 21 years
Today: she works and she is a member of the salon ContestaRockHair Roma Centocelle.
Favorite hair products: volumizing shampoo + powder
I'm connected to the '70s: flared pants, colored lenses: the golden period of counterculture when music and creativity inspired a real revolution, also in the fashion field.