CRH #DOITYOURSELF – PIETRO FE' D'OSTIANI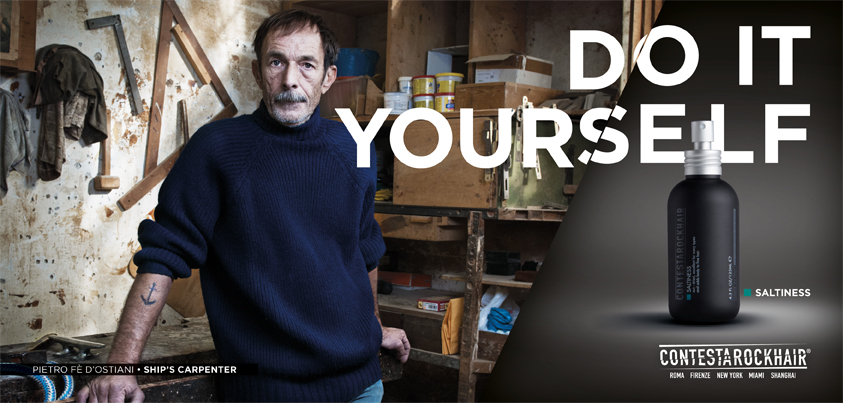 To celebrate the launch of its first 12 products , ContestaRockHair promotes DO IT YOURSELF – Trust Your Hands, a journey into the world of Handmade Creativity which brought us to the choice of five exceptional testimonials: five high-profile personalities who thanks to their excellent manual skills have established their originality in the contemporary creative scene.
Today we are pleased to introduce PIETRO FE' D'OSTIANI – Ship's Carpenter.
Born in 1956, from early age Pietro Fè D'Ostiani developed a passion for the sea and sailing. By adulthood, the excitement of sailing led him to work with wood, "the noble material." He becomes ship's carpenter and realizes his victories: traveling by boat and working of carpentry, experiences that defile and increase his skills over the years. An innovative path, punctuated by passion and confidence in manual skills, which continues even today in creating ​​unique and unmistakable works.
The CRH product choosen by PIETRO FE' D'OSTIANI is SALTINESS.
No rinse spray, ideal for giving all hair types body, hold and vigor. Fresh seaweed extracts make it ideal for those nostalgic for the beach. Use at any time as a styling product after shampooing. Light hold, does not make hair feel sticky.