CRH #DOITYOURSELF – LADY COCO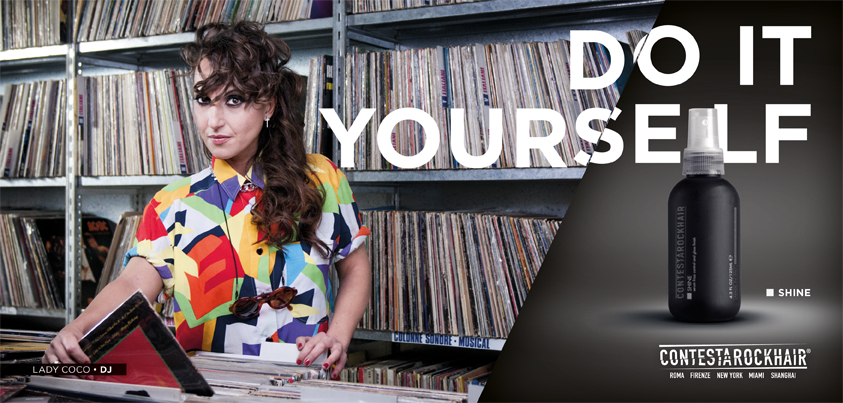 To celebrate the launch of its first 12 products , ContestaRockHair promotes DO IT YOURSELF – Trust Your Hands, a journey into the world of Handmade Creativity which brought us to the choice of five exceptional testimonials: five high-profile personalities who thanks to their excellent manual skills have established their originality in the contemporary creative scene.
Today we are pleased to introduce LADY COCO.
DJ, writer and producer, Lady Coco, born in Rome 1976, began to give shape to her talent in 1997 in the Brooklyn neighborhood where she began her love affair with vinyl. Dj appreciated by other DJs, she contaminated her creative path with several experiences in radio, theater and television, boasting countless high profile collaborations. She experimented new languages ​, braided different forms of expression together achieving the creation of something completely innovative – far from the mainstream – that no one else could offer or perform. She is also the founder and producer – from 2010 up to now and in the future – of "Balsamo di Scimmia Club & Music Collective": a group made ​​up of several different arts and individuality. Vinyl and DJ sets are the first loves of Lady Coco, and her sound currently invades the Italian nightlife scene and beyond.
The CRH product choosen by Lady Coco is SHINE.
For super glossy locks and long-lasting radiance with a sleek, lightweight finish. Leaves hair clean, silky and soft to the touch. Tames unmanageable hair.