CRH #DOITYOURSELF – SIMONE RUSSO + LUCA LANZANI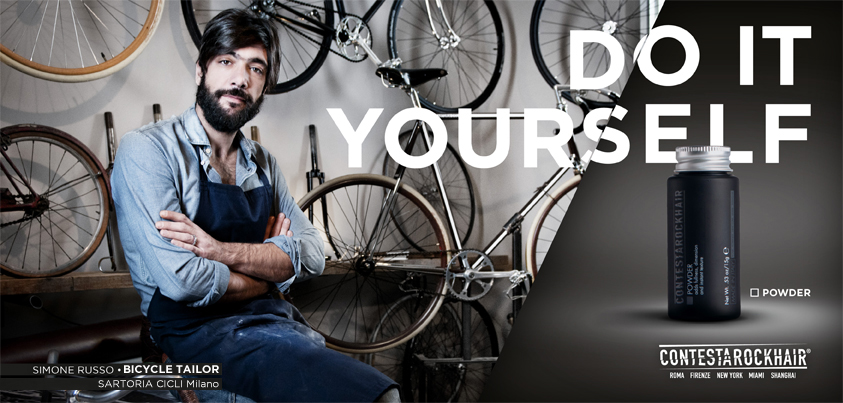 To celebrate the launch of its first 12 products , ContestaRockHair promotes DO IT YOURSELF – Trust Your Hands, a journey into the world of Handmade Creativity which brought us to the choice of five exceptional testimonials: five high-profile personalities who thanks to their excellent manual skills have established their originality in the contemporary creative scene.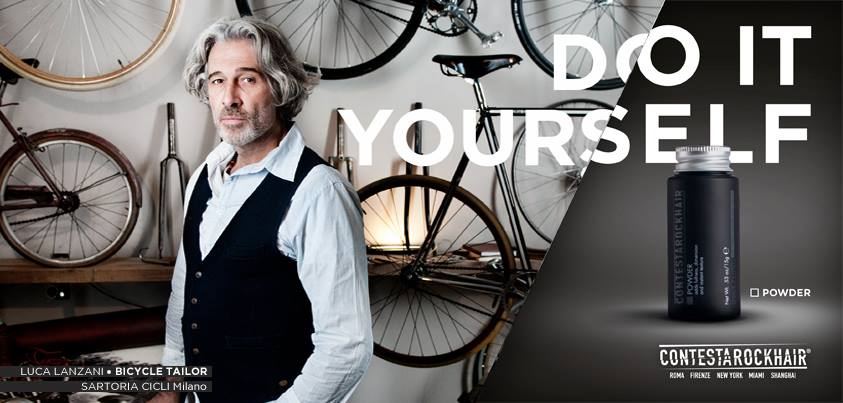 Today we are pleased to introduce SIMONE RUSSO and LUCA LANZANI – Bicycle Tailors at SARTORIA CICLI Milano.
Simone Russo is an eclectic designer, he considers each project a great little story and he sees the bicycle as a multi-faceted object. Being able to transfer emotions on a bicycle was a challenge for him: "the form no longer follows only the function but also the emotion." Luca Lanzani, since years in the fast-paced world of communications and public relations, is a passionate cyclist who has cycled on the roads all over Europe. The bicycle for him is personality, not just customization, and distinguish himself is always a mission. Today, his culture and passion for cycling, combined with the creativity of Simone Russo, are available to everyone at Sartoria Cicli. Sartoria Cicli is a group of people, a group of artisans, a group of friends who believe in the same values​​: quality first of all. [www.sartoriacicli.it]
The CRH product choosen by SIMONE and LUCA is POWDER.
Volumizing and texturizing powder to give hair body. Cleans and refreshes hair absorbing sebum from the scalp.